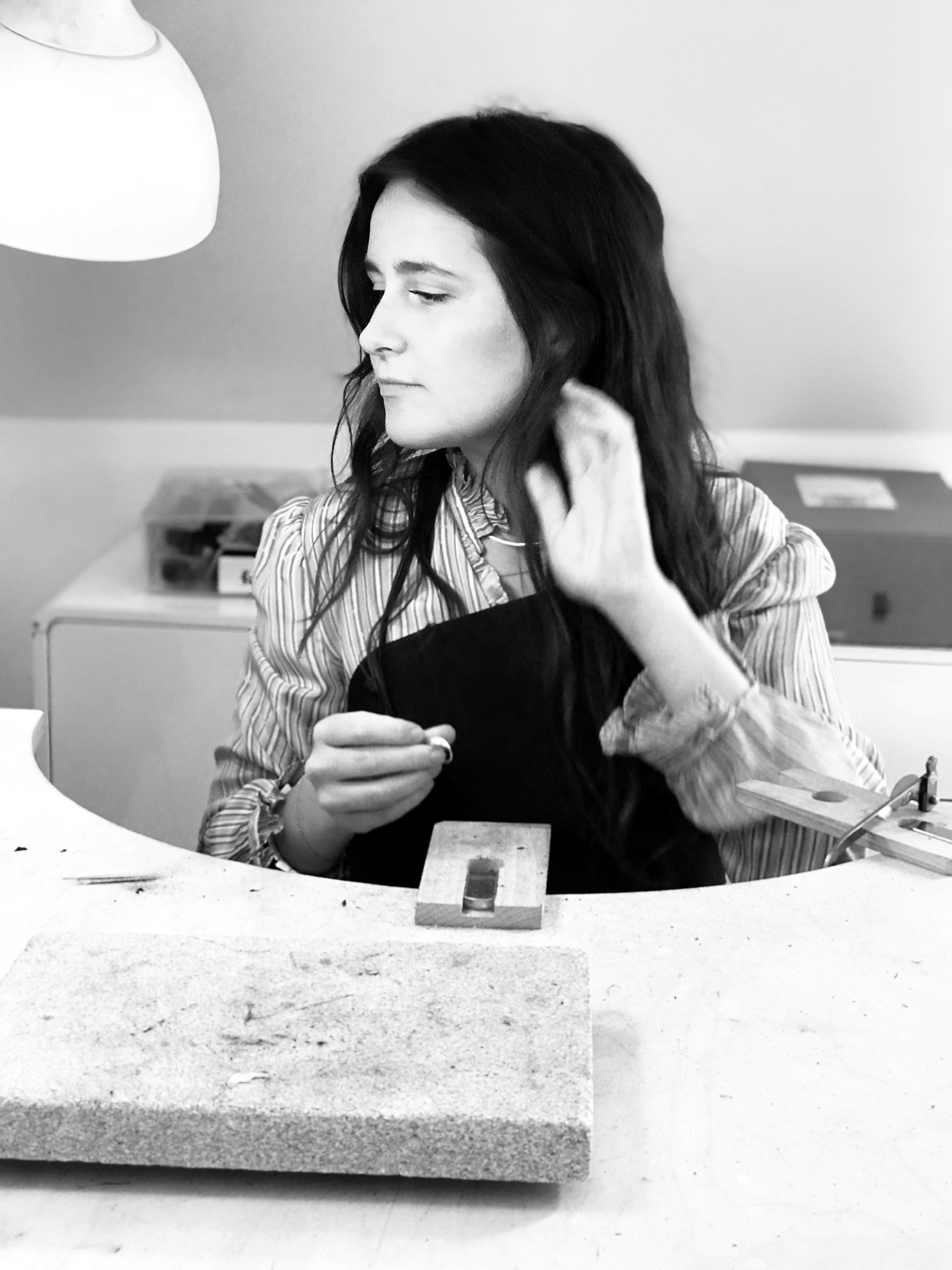 Why care?
The AKVA journey started in 2018 when the company was founded on the basis of a project with focus on the UN's 17 Sustainable Development Goals. The 14th goal: Life below water was the turning point for the beginning of the journey. For us, the ocean and its eternal beauty is an enormous source of inspiration: The breathtaking tide that moves back and forth as Mother Nature breathes; The magnificent view of a sunrise over the ocean when a new day begins; The rough and powerful waves that hit the coast on the first autumn day of the year.
This is the beauty we, as the women behind the brand, want to keep – and inspire you to do the same. The ocean suffers because of our excessive consumption and thoughtlessness. According to the UN (read here), there will be more plastic than fish in the ocean before 2050 if we do not change our behaviour.
Therefore, we have a mission to create jewellery of the highest quality with interesting shapes and details that will awaken your curiosity and give you the feeling that you carry a piece of this incomparable nature with you to remember what it has given us: vitality, calmness and strength.
We solely create jewellery in precious metals with a timeless design, which will, with the right care live on for generations. With AKVA Jewellery we want to inspire and start conversations about this important message, because we believe that change happens through sharing inspiration and knowledge.
How we make a difference
Our jewellery is casted in recycled gold – and silver by Kalman Hafner in Germany (read more here). We want to keep our production as local as possible without compromising on quality. By collaborating with Kalman Hafner we ensure the best quality, quick delivery and conscious social responsibility for the employees in contact with our jewellery.
We hereby ensure EU-standards in every step of the production chain. When casted, the finishing of our jewellery is done by us in our little workspace in Copenhagen.
We solely use diamonds that are fair trade and conflict free. This means that they are not funded by wars, atrocities or inhuman treatment of people. Our supplier, Sequoyah, works directly with their suppliers in West Africa, and we are therefore assured that there are no unethical intermediaries involved in the trade of our diamonds (read more here).
We are conscious in all aspects of our production – from the becoming of the AKVA-jewellery to the packaging around it. We strive to do our best when it comes to taking care of the planet and we want to grow with the sustainable development that is continuously growing.
KEY ACTIONS
EU-based production
Top quality products
Recycled gold and silver
FSC certified packaging and prints